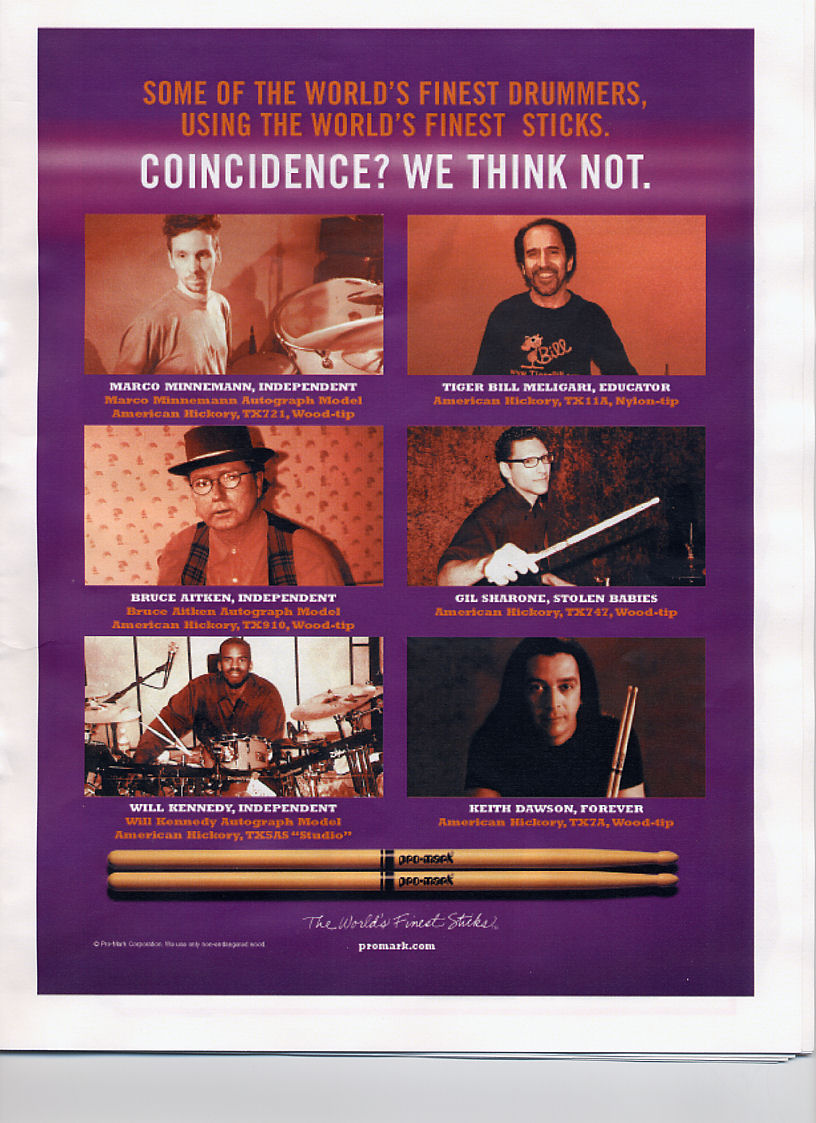 Message from Dom Famularo
https://s3.amazonaws.com/media.tigerbillsdrumbeat/wp/Urielinterview.mp4
Interview with Motown Legend Uriel Jones
Interview with Studio Legend Bernard "Pretty" Purdie
Interview with Skip Hadden
Interview with Sergio Bellotti
Interview with Gil Sharone
Interview with Yvette "Baby Girl" Preyer
Interview with Will Kennedy
Cape Breton International Drum Festival 2005
Bruce Atiken, a huge fan of the Beatles, put together an incredible poster mirroring a certain famous album cover that included the superimposed heads of all festival artists from the past five years. Check it out below and right click it to download a copy for yourself, if you'd like!
Cape Breton International Drum Festival Poster 2005
Festival promoters Bruce and Gloria-Jean Aitken really do a fantastic job on their fest, which continues to grow in popularity and is now recognized as one of the premiere drum events in the world.
Personally, I had a great time in beautiful Cape Breton hanging with my old drumhead friends and meeting lots of new ones. I even may have met an actual ghost!
I'm thrilled to have had the opportunity to become a part of the on-going tradition started by Bruce Aitken in 2001.
If you ever have the opportunity to go to the Cape Breton International Drum Festival, do yourself a favor and go! You won't be sorry. It's a top notch event. And don't forget to tell them the Tiger sent you!
I'm certain that I speak for all of the artists involved in the event when I say thank you to Bruce and Gloria-Jean Aitken, Bixbie (the talking dog), and all of the many volunteers and sponsors who helped make this event possible and continue to do so, year after year. (And my personal thanks to all of the artists and to Bruce for permission to videotape the proceedings.)
I wish you all the best in the future.
Stay Loose!
–TigerBill
Click the following link to see Cape Breton Drum Festival 2005 – Part One – The Performances!